A Family hotel, family managed, in Misano Adriatico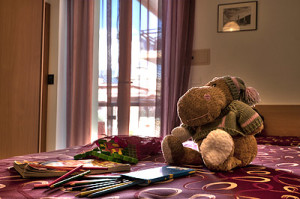 They say that to love one's work is the secret to join success and even after 40 years of management, the Bernardini-Arcangeli family has still too much to do. Besides, who better than a family can understand the needs, desires and little luxuries that make a family holidays unforgettable?
For families and more precisely for kids, the hotel disposes of different services:
cradle with protection bank
booster seat, baby bottle warmer, plates, glasses, cutlery and colorful placemat for the lunch time
small library
recreation room with Tv and many cartoon dvds
stollers by reservation without any fee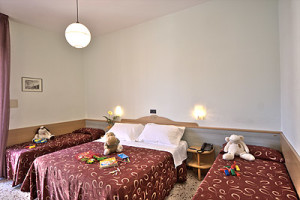 The kitchen is available to satisfy his little guests needs, both for time and menus. We prepare for babies vegetable soup and puree.
The vicinity of the aquarium of Cattolica, the bigger one of the Adriatico, make possible educational and entertaining visits to the undersea world with the whole family. For a touch of romance, dedicated to the couple, every thursday night in the hotel restaurant, typical local dishes will be served by candle light while typical romagna music is played in background.