Welcome to the Hamilton in Misano Adriatico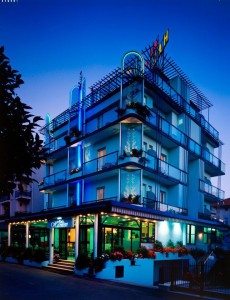 Our story begins in 1971 when Maria and Benito started their Hamilton experience, followed by their daughter Donatella, their son-in-law Giorgio and today they are also supported by the two granddaughters Beatrice and Eugenia.
Our 3 stars hotel in Misano Adriatico is placed in a quite area, a few meters from the sea and the new Parco del Sole, where takes place an evening party for adults and kids.
The cookery, the flagship of the Hamilton Hotel, is looked after by the owners who guarantee tradition and genuineness of the raw material used.
Our 3 stars hotel in Misano Adriatico proposes different services, both for the hotel and rooms.
It is possible to relax and maintain all of your web contacts thanks to the free Wi-Fi available in all common areas and in the Internet Point.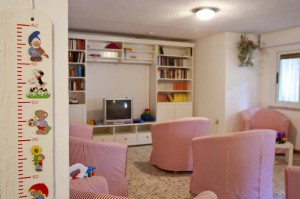 For those who love reading, we have created a small library where you can borrow books to read at the seaside or in the cool of the pine trees!
For your cars security we dispose of a private parking provided with CCTV system (until all available spaces are taken) and also a garage with fee available by reservation.
Our hotel makes available for free bicycles for aspiring cyclists who can discover the beauty of the landscape by driving the numerous cycling lanes of Misano Adriatico, or go into the nature of Parco Fluviale in Conca river.
From immemorial time, in Romagna you will not be only a simple hotel guest but you will be guest of a family, of some people who will always smile at you, always available and who has a great experience and professionalism. With these simple and essential premises, in which we believe, we welcome you and wish you a pleasant holiday in our "house" in Misano Adriatico.