Sports and entertainment in Misano Adriatico
If you say "Misano Adriatico" what is the first thing you think about? If you have answered "Sea, sun and fun" it is probably… Moto GP! Misano Adriatico is not only a tourist destination but a real paradise for sports lovers.
Starting of course from the nearby Santa Monica circuit (Misano World Circuit Marco Simoncelli), which hosts the World Championship during the year it is also home of many other events, for the 2 and 4 wheels fans. Also, if you are true fans you can not miss this great opportunity to drive your racing bike on the famous circuit to imitate the exploits of Valentino Rossi (only on the track)!
The sandy beaches of Misano are ideal for many other sports, from nordic walking, spectacular in the first and last hours of the day sun, to the beach volleyball, the best way to make friends on the Riviera, to the roller skating, viable on the seafront or in assigned gyms.
But the fun does not end here because among the sports that can be practised in Misano Adriatico we also have tennis, golf, horse riding and the Handball.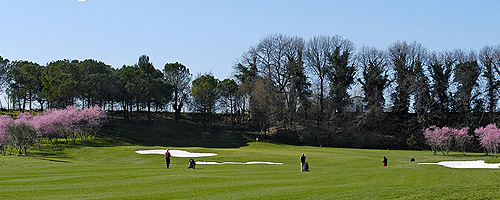 Speaking of Golf, for example, we have to mention the nearby 18-hole golf course of San Giovanni in Marignano that runs along the right bank of the Conca river, an area of incredible beauty and environmental interest.
Horse lovers can enjoy the Maneggio Circolo Ippico Tenuta il Fondo that offers riding school for children and adults, obstacle courses, dressage, pony rides and other equestrian sports.
In other words, if while on vacation you can not stand still for a minute, Misano Adriatico will be your first choice!